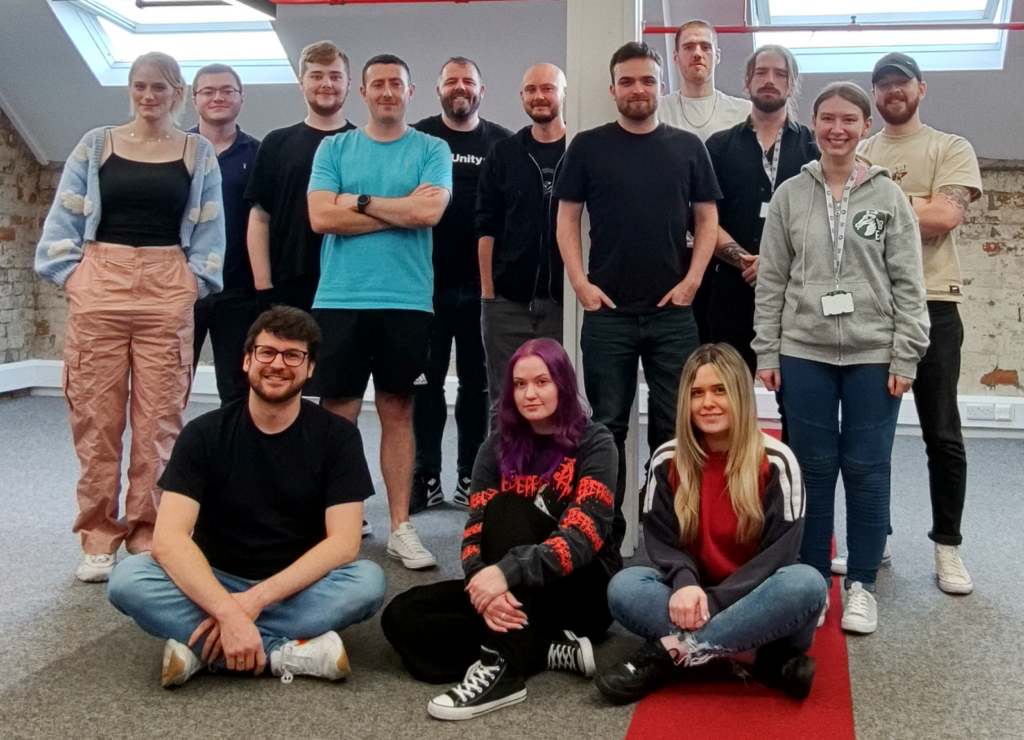 Welcome to Buck Eejit Games! We're a game development studio based in Belfast. We've grown over the past year as we've looked to bring a host of top talent together to create fun and innovative games! We are currently working on a Gaelic Football game due to be released in 2024 with other projects in the pipeline soon!
Team
Peadar (he/him) is the Technical Director and a passionate developer with many years of experience. His enthusiasm for games has drove him forward and eventually allowing him to open this studio with big ambitions and the best of NI talent!
Favourite current games: Apex Legends, Neon White, Hades
Favourite games ever: Super Mario World, Perfect Dark, WWF No Mercy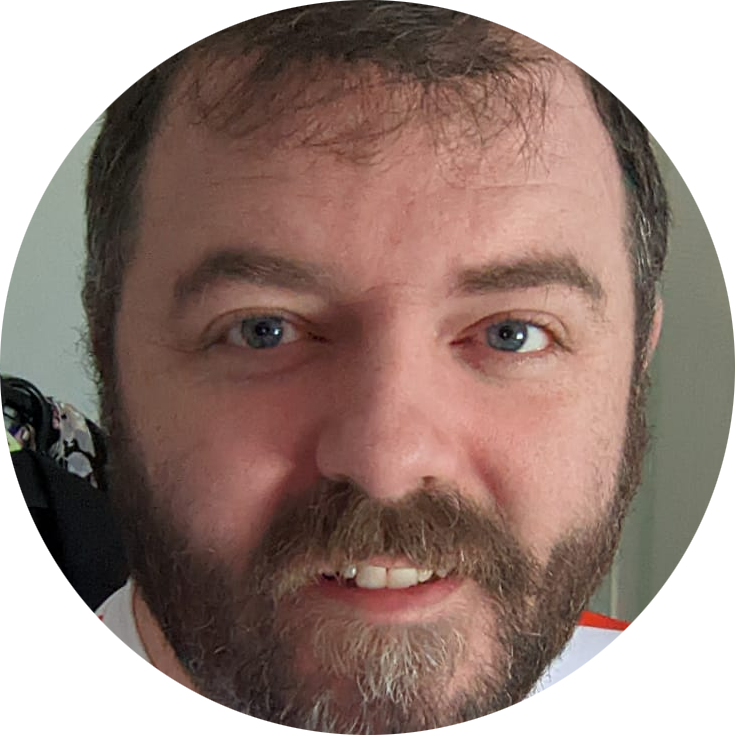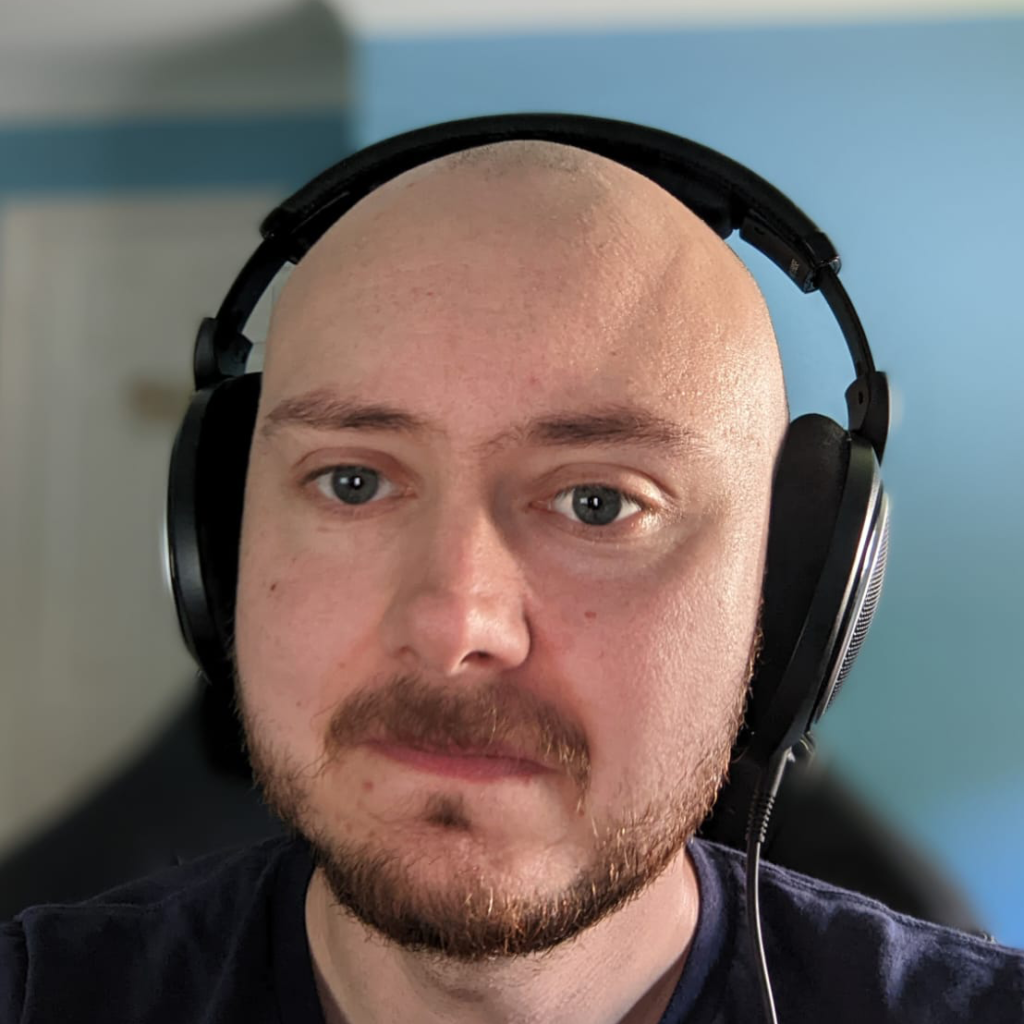 David (he/him) is a Senior Unity Developer and has been developing games for around 10 years, mainly concentrating on educational and Brain Computer Interface games. After many years of being tempted by game dev jobs in Northern Ireland, Buck Eejit has lured him out of education/academia!
Favourite current games: Mario Odyssey, Valheim, Gran Turismo 7
Favourite games ever: Skate (series), Half Life 2
Felix (he/him) is the Producer working on the next big things! Unwavering passion for all things games. Never takes himself too seriously, always willing to ask the stupid questions. Occasionally suffers from ADHD motormouth.
Favourite current games: Escape from Tarkov, Satisfactory
Favourite games ever: Monster Hunter, Legend of Zelda, Dark Souls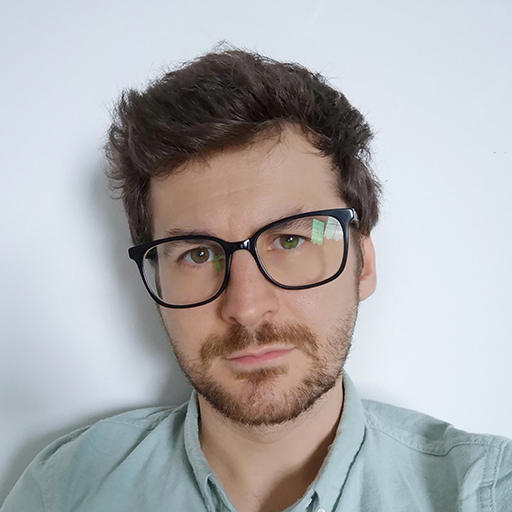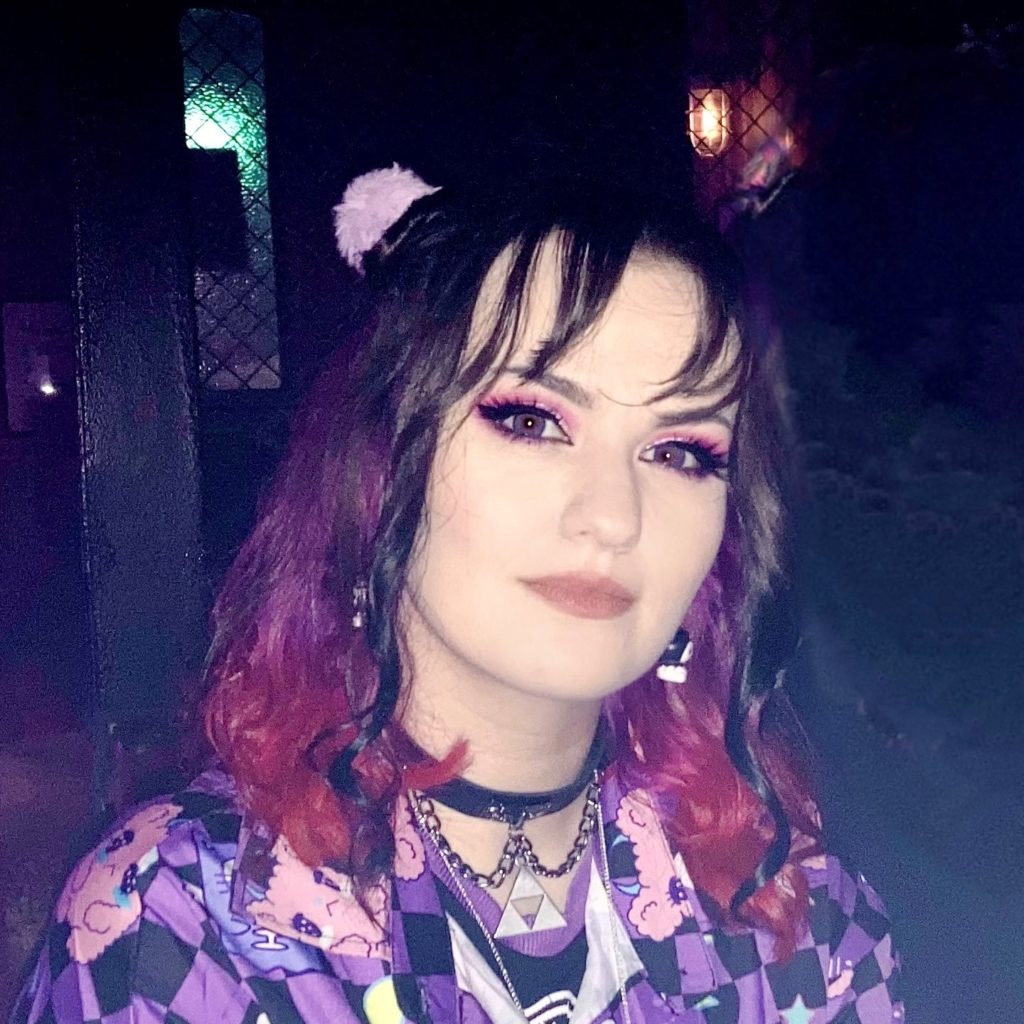 Rebecca (she/her) is a 3D Generalist who has been in the industry since 2020. A former ceramic artist, she switched to computer generated 3D art so she could pursue her dream- making games! She's big into alternative fashion, loves games, making music with her band, and making sculpted jewellery. Also, she has an unhealthy obsession with frogs.
Favourite current games: Kirby's Epic Adventure, Animal Crossing, The Witcher 3
Favourite games ever: Timesplitters
Shane (he/him) a 3D Generalist who is new to the industry with an architectural background which developed an enthusiasm for immersive environments. Passionate about learning and developing his skill set. Huge fan of The Office:US and an Arsenal fan for his sins.
Favourite current games: Lego Star Wars: The Skywalker Saga
Favourite games ever: Grand Theft Auto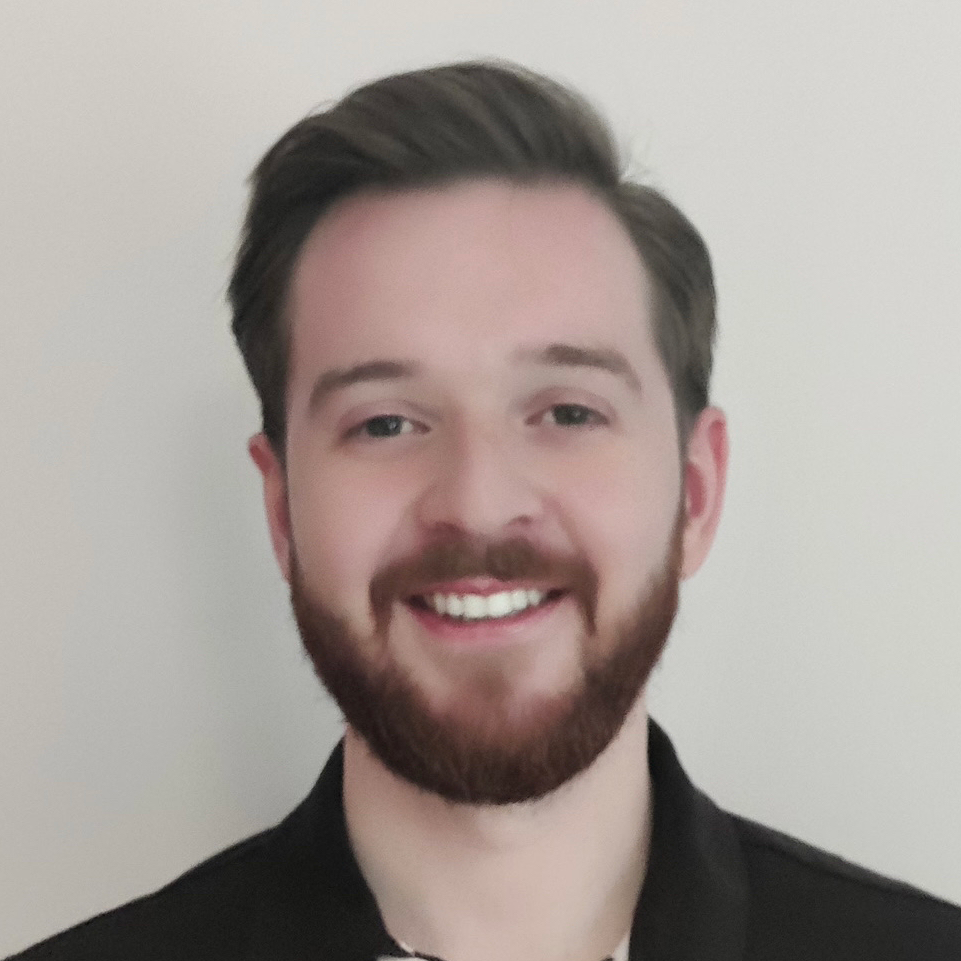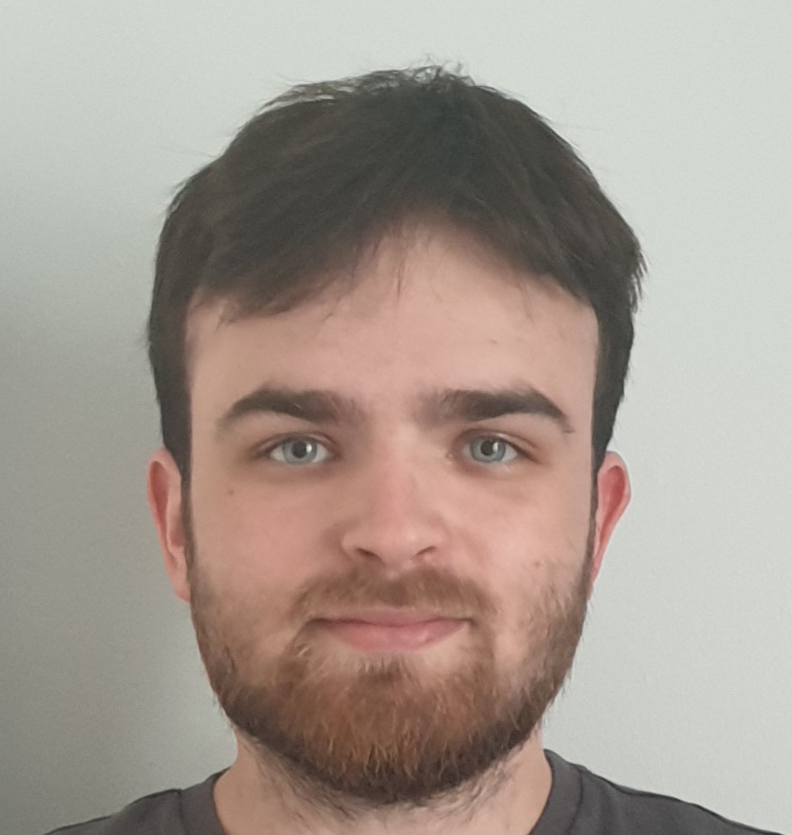 Daniel (he/him) is a 3D Animator with a background in TV and games animation. He can more often than not be found quoting a film or tv show and listening to music decades older than him. He once owned a cat called Monkey and one day saw someone who looked just like Stan Lee on the bus.
Favourite current games: Red Dead Redemption 2, God of War, Fall Guys
Favourite games ever: Dead Space, Fallout 4, Max Payne
John (he/him) is an Artist/Designer that's worked in the NI games industry for 8+ years and loved it. During that time; several projects he's worked on have received various art and design awards. He eventually learned 3D even though it's terrifying and now works as a generalist for us at Buck Eejit Games!
Favourite current games: The Yakuza Series, Elden Ring
Favourite games ever: Ocarina of Time, Tetris Effect, Ridge Racer 2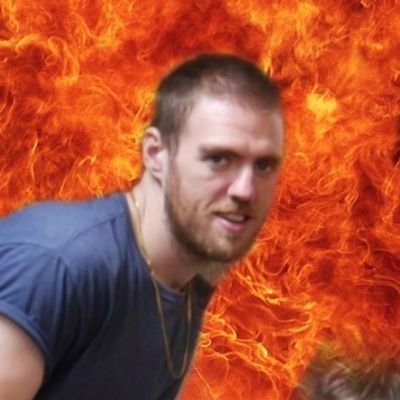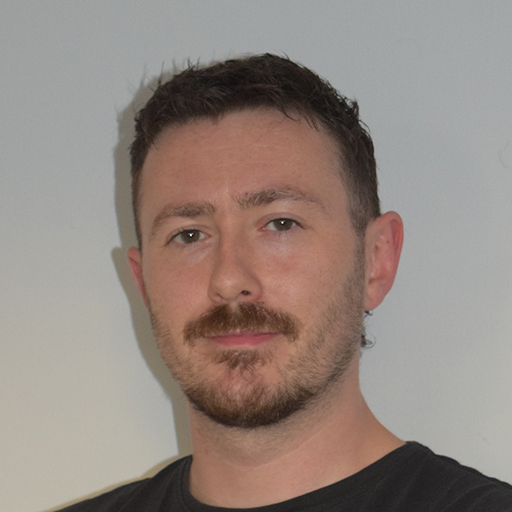 Kevin (he/him) is a Unity Developer, having managed to escape the dreaded clutch of a global conglomerate, he finally got to work the best job in the world. (Aw shucks!) As Detective Terry Hoitz once said – I'm a peacock, you gotta let me fly! Trying not to take life too seriously, as if it was Always Sunny in Philadelphia.
Favourite current games: Unannounced title from Buck Eejit Games, Elden Ring, Warzone
Favourite games ever: Metal Gear Solid, Call of Duty 2, Dark Souls
Mark (he/him) is a Graduate Unity Developer who is passionate about designing and building games. When not playing a plethora of roguelike titles, can be found hitting headshots in CS:GO.
Favourite current games: Spelunky 2, The Binding of Isaac, Fall Guys
Favourite games ever: Tony Hawk's Pro Skater, Red Dead Redemption 2, Dark Souls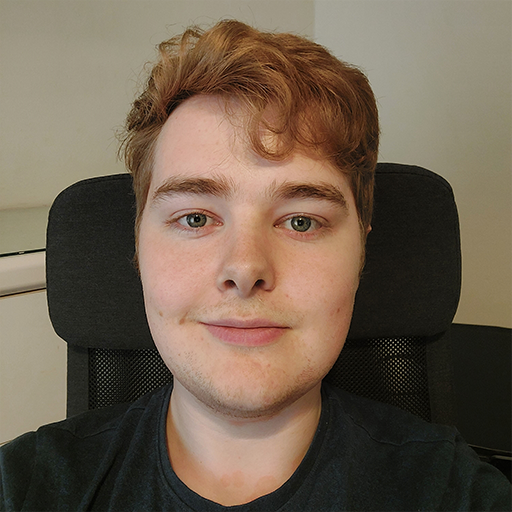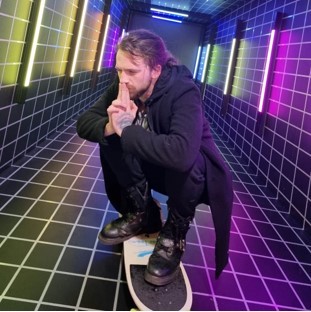 Nathan (he/him) 3D Artist with a background in Visual Effects. New to the games industry with a keen interest in Virtual Reality, eager to learn and develop his skills to one day release his own Virtual Reality game! He appears and works on a podcast called TLPCast with friends in hopes of building a platform while having the craic. He also has an interest in music, playing guitar and collecting vinyl with some musical projects in the works.
Favourite current games: Resident Evil 4 Remake, Cult Of The Lamb, Risk Of Rain 2
Favourite games ever: Devil May Cry, Mount & Blade, For Honor
Elise (she/her) is a Unity Developer graduated from QUB looking forward to getting stuck into the games industry! She has a research background in creating poker playing AIs and loves taking part in game jams.
Favourite current games: Resident Evil 4, Fallout: New Vegas, Cyberpunk
Favourite games ever: Skyrim, Resident Evil 7, Guitar Hero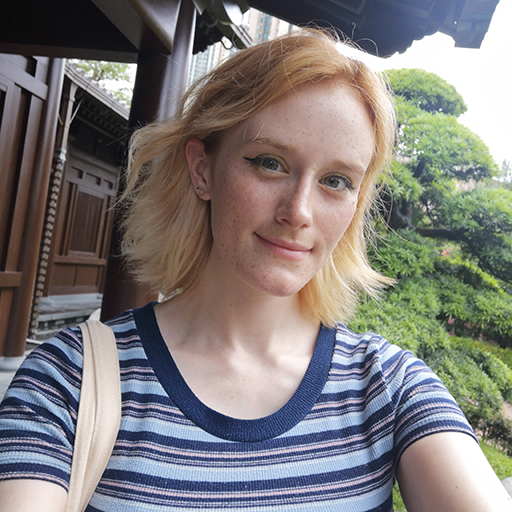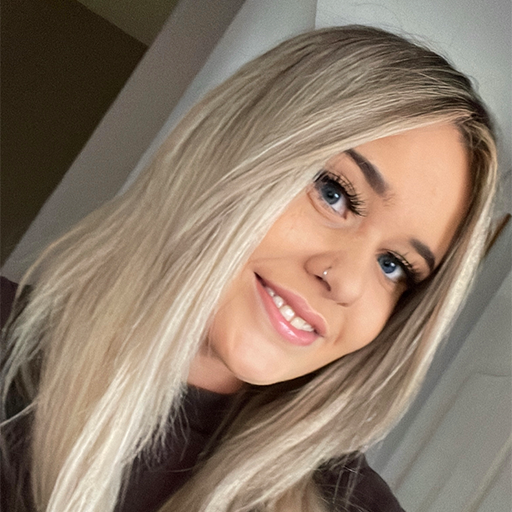 Orla (she/her) is a UI Artist recently graduated with a degree in Animation. Loves working on fun projects; always need to be busy. Watching streamers play games > playing games yourself. Unhealthy obsession with Cats and Manchester United.
Favourite current games: Contraband Police, The Simpsons: Tapped Out
Favourite games ever: Red Dead Redemption 2, Minecraft, Call of Duty: Advanced Warfare
More to come soon…Check our Jobs page!
Games
We have a number of games in the pipeline that reflect our interests and skills, while also trying to innovate in several areas. Stay tuned over the coming months to see what we are up to!